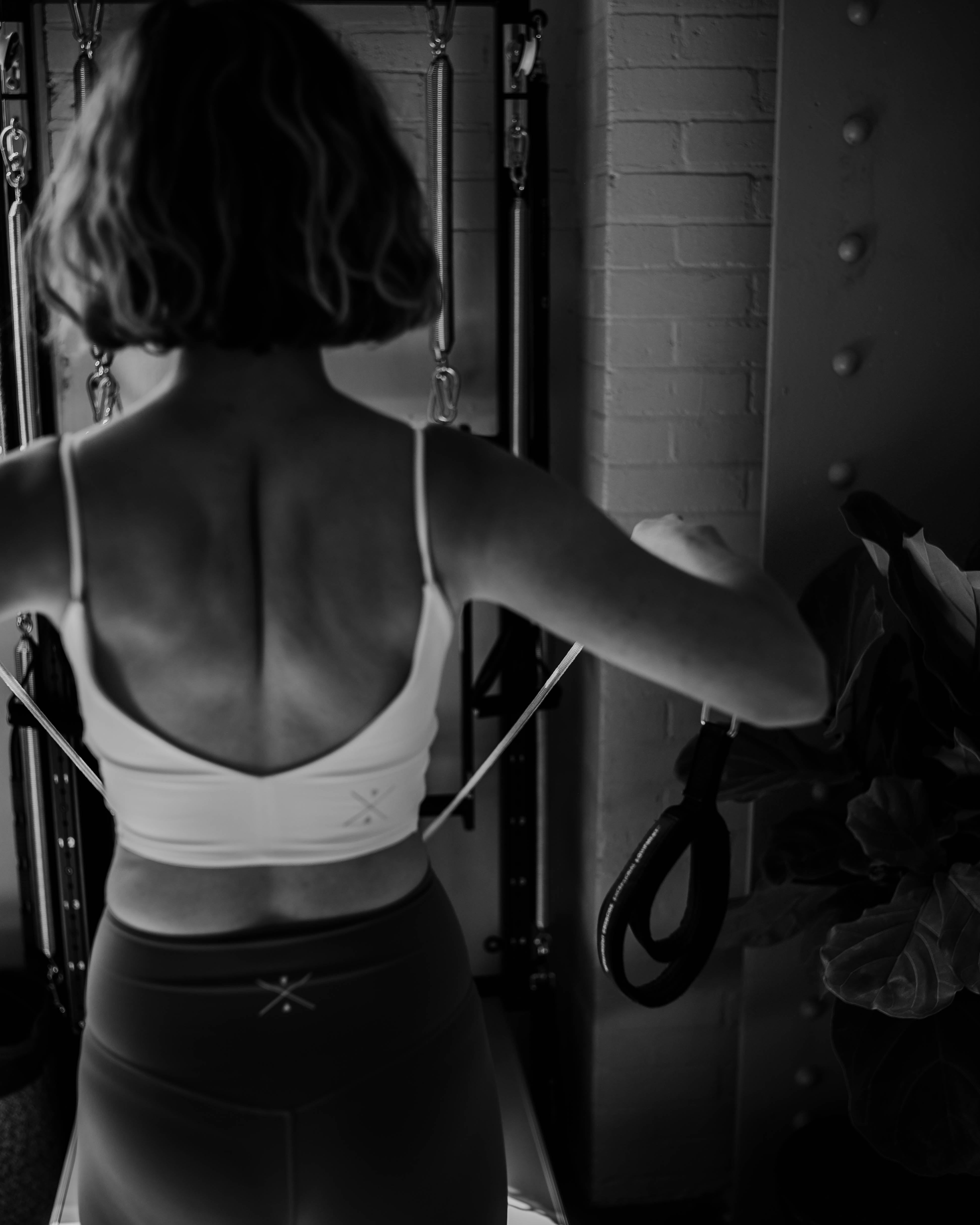 Consistency over Intensity
Get the most out of your reformer with themed sessions that help you move consistently, honor what your body needs, and make your Pilates practice your own!
Put an end to the endless scrolling...
So you have a home reformer... and you want to use it! But you need a little guidance and find yourself scrolling countless online Pilates videos.
Say goodbye to scrolling and hello to your Kit!
These are videos you will actually use because they are videos for you and your movement goals! I've bundled together studio-quality sessions that feel like I'm right there with you cheering you on into a virtual Kit. Everything is pre-programmed for you, so all you have to do is click play and know you are on your way to some feel-good movement!
Take a peek inside the Consistency Kit!
Available in days

days after you enroll

Consistency Kit - Reformer
I know what it feels like to have your energy levels plummet, to try to maintain a movement practice when everything around you is shifting and changing, and to have your movement goals not match up with what feels good/ what you really need.
In a time when a lot of our needs and resources have shifted, I'm even more drawn to the simple concept of taking care of ourselves daily, while giving ourselves permission to honor what we truly need.
This reformer workout kit offers different ways for you to engage in your practice consistently, no matter where you may be at in your pilates journey.
These are the same tools that I use in my own practice to take care of myself and match my movement with my needs and goals.
Whether your reformer has turned into a glorified coat rack, or you just want more workout options that align with your time and movement goals, this Consistency Kit is for you!